Introducing the ICDL Teacher Profile Certification Programme which aims to enable the teacher to use the latest computer skills and common applications that are necessary in today's education including the use of technology in the classrooms. This certification enables teachers to create a secure digital environment.
With the ICDL Teacher Profile Certification teachers have to complete 9 selected modules: Computer Essentials, Online Essentials, Word Processing, Spreadsheets, Presentation, Online Collaboration, ICT in Education, Cyber Security for Educators and Computer Typing & Data Entry.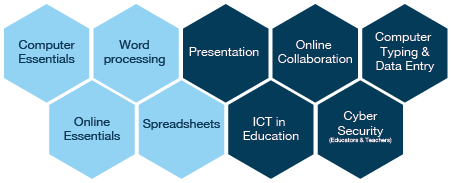 ---
Do you have any inquiries about the programme?
Contact us and we'll call you back