ECDL/ICDL certification programmes have been widely adopted, in 148 countries, by all levels and sizes of organisations - within education systems (secondary, vocational and university levels), governments (public administrations and ministries), and commercial organisations (small and medium enterprises to large multinationals). Here is a selection of testimonials and case studies from a few of the many organisations in the Gulf region as well as from around the world who have adopted our programmes:
Emirates Airline is the Middle East's largest airline, and the 7th largest in the world. The airline has won over 400 awards for excellence across the globe, and flies to more than 100 destinations in over 60 countries. Emirates Airlines has introduced a programme of ICDL certification for its 10,000 cabin staff – to broaden their skills base, and to provide them with employment opportunities beyond the aviation industry. "As Emirates Airlines continues to reach new heights in service and efficiency, we need to respond by empowering all our students with the necessary skills to enable them to deal with the challenges of today's rapidly changing world. We consider that the ICDL global standard for IT competency is key to achieving this." - Mohammed Al Budoor, Vice Chancellor, Emirates Aviation College Click here to read the Emirates Airlines case study.
---
Dubai Health Authority has joint the efforts with ICDL GCC Foundation since 2005 till date to achieve H.H. Shaikh Mohamed Bin Rashid Al Maktoum's initiative to provide IT training to UAE local staff of all Dubai Government Departments as part of the bigger vision of having e-government services. When the project of training Dubai Government's local staff on ICDL completed in 2008; DHA took the initiative to extend H.H. Shaikh Mohamed's vision to provide the ICDL training to its Expatriate staff beside the local staff and their families to help in spreading the IT literacy within the UAE society. With the great response from the ICDL candidates DHA decided to expand its focus to include all the Government, Ministries and private entities all over the UAE.
Click here to read the Dubai Health Authority case study.
---
Al Wathba Prison: With the noticeable increase in numbers of inmates in the GCC prison systems, ICDL GCC Foundation has identified an opportunity to engage corporate citizens in the region for the funding of education and training of inmates for the betterment of society. ICDL GCC Foundation has launched a creative ICDL initiative to train, test and certify the computer skills of inmates by tapping into the corporate social responsibility funds of GCC corporate citizens. Click here to read Al Wathba Prison case study.
---
In July 2009, Singapore Workforce Development Agency (WDA) incorporated ICDL certification within its Skills Programme for Upgrading and Resilience (SPUR), an initiative aimed at augmenting workers' skills, improving their opportunities for employment and aiding in Singapore's economic recovery. By April 2010, 6,400 ICDL certification tests had been conducted under the auspices of the SPUR programme. Employers who have elected to improve their staff's efficiency through ICDL certification and training include a number of large multinational corporations and public bodies, including Hitachi, Panasonic, BNP Paribas, Danone, OCBC Bank, DBS Bank, Shangri-la Hotel, Singapore Police Force, Tan Tock Seng Hospital.
Click here to read the Singapore Workforce Development Agency case study.
---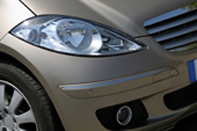 Mercedes-Benz, Germany "Der ECDL ist keine Zusatzqualifikation sondern Voraussetzung für die Arbeit im Unternehmen" Dr. Michael Gorriz, IT-Chef bei Mercedes-Benz. [English: "ECDL is not an additional qualification, but a requirement for the employment in this company", Dr. Micharl Gorriz, IT manager].
---
SPAR is the 2nd largest grocery retailer in Austria, with an annual turnover of over €5 billion and over 34,000 employees. Speaking about his decision to offer ECDL training to the company's apprentices, SPAR Chief Executive Gerhard Drexel states: "We do not only want to invest in our human resources but also set a standard with our training".
Since introducing ECDL to its apprenticeship programme in 2000, approximately 700 SPAR apprentices undergo ECDL training every year. Click here to read the SPAR case study.
---
In 2009, Toyota Tsusho Africa - Toyota's African subsidiary, operating in seven countries across the continent - made ICDL certification a prerequisite for those of its 1,300 staff that have responsibility for the company's information management system.
"It is amazing to see the improvement in productivity and confidence of the staff who have completed the ICDL programme." - Corrie Hiepner, ICDL Coordinator, Toyota Tsusho Centre of Excellence.
"… [Toyota Tsusho] would recommend [ICDL] to all companies…" - Toyota Tsusho press release
Click here to read the Toyota Tsusho Africa case study.
---
"Wir würden es sehr begrüßen, wenn unsere Bewerberinnen und Bewerber um einen Ausbildungsplatz die ECDL-Qualifikation bereits in die Ausbildung einbrächten." [English: "We would very much welcome if applicants for an apprenticeship had an ECDL qualification already"] -Bernd Schroers, Manager of Vocational Education and Training, Axel Springer AG, Germany
---
The KwaZulu-Natal Department of Transport, South Africa, adopted ICDL over three years ago in order to utilise technology to improve workplace efficiencies. Since incorporating ICDL certification into its employee-training programme, more than 950 members of staff have been, or are currently undergoing, ICDL training, with over 250 becoming ICDL-certified.
"ICT literacy has become an essential criterion in business today. By equipping our staff with computer and Internet skills and setting the ICDL as a benchmark for digital literacy, we believe they will be able to take advantage of modern technology to enhance their job functions" - Renita Madhan, Manager of ICT, T2 Centre (KwaZulu-Natal Department of Transport ICDL training centre).
Click here to read the KwaZulu-Natal Department of Transport case study.