ICDL Computer Typing and Data Entry
We all know that typing speed matters. Being able to type quickly and accurately will help you save time at work and might be the only skill that stands between you and another equally qualified applicant.

Verify your typing speed and accuracy. Having the right typing speed and accuracy is essential and highly required by employers.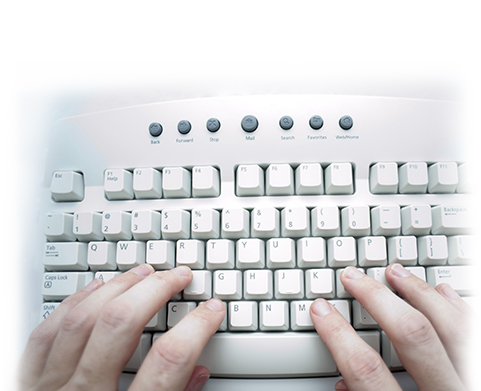 Who is it for?
This certification is increasingly required by employers for many general administrative positions in government, semi government and private sectors
Take Assessment
Certification Details
To earn an ICDL Typing and Data Entry Certificate, a candidate must undergo a typing test of an unfamiliar text.There is no pass or fail.
Examination time: 3 minutes, 3 trial tests but only the best score will count
Languages: Arabic, English and Bilingual