Computer skills enable people of all ages to understand and use technology to improve their personal and professional lives. Over 11 million individuals have enrolled on ECDL/ICDL Foundation's certification programmes in 148 countries around the world. Here are some of their comments about their experience:
---
"I feel more comfortable in trying out different functions on my computer and my improved confidence allows me to show other staff members how to better carry out a task." - ICDL candidate, Nigerian Federal Civil Service. Click here to read the case study.
---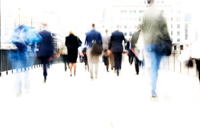 "ICDL certification is the best way to determine the trainee's knowledge level in IT and assure his/her acquaintance of fundamental skills in technology and ability of applying those skills." Minister for Education, Hashemite Kingdom of Jordan
"It took me time and effort to learn the ICDL skills, but the idea of becoming digitally literate and being connected to the world made me persistent." Suad, a teacher in Jordan
Click here for details on Jordan's Ministry of Education's programme of ICDL certification for it employees.
---
"We choose to adopt ICDL certification because our goal was to raise the level of essential IT and computer skills of all staff, and thereby improve productivity at work. Providing staff with an internationally recognised qualification will also improve their job prospects. Furthermore, the ICDL creates a standard against which employees can be measured regarding their office IT skills."
Christian Gottlicher, Head of IT Learning, United Nations Headquarters, speaking about the UN's decision to introduce a programme of ICDL certification for its staff.
---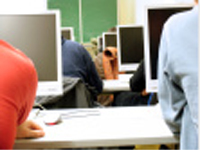 "ICDL played a decisive role in my interviews and enabled me to be recruited."
"ll conseguimento del diploma ECDL mi ha permesso l'accesso al mondo del lavoro nell'area IT di una grande multinazionale farmaceutica." [English: "As a consequence of the ECDL certification, I've been given access to the world of working - in the area of IT in a large pharmaceutical multinational."] - Elisabetta Macchi, Italy.
Approximately 840,000 Italian school pupils and university students have benefitted from ECDL training and certification.
Click here to learn more about ECDL's role in the Italian education system.
---
"Overall, the ICDL programme contributed directly to the employment or enhancement of employment, of 35% of all beneficiaries [within a period of no less than five months after certification]." - Egyptian Ministry of Communications and Information Technology (MCIT) study on the impact of its national campaign of ICDL certification. Click here to read the case study.
---
"ECDL played a decisive role in my interviews and enabled me to be recruited... I am convinced that this development could not have been achieved without the assistance of ECDL at the outset" - Thierry Bouzat, IT Manager and successful ECDL candidate, France
---
Over 25,000 people had benefitted from ICDL training through Columbia's 'e-Ciudadano' project. By the end of 2012, it is planned that a further 50,000 Columbians will learn the skills necessary to engage with the information society through ICDL training and certification. Click here to read the e-Ciudadano project case study.
---
"Our initial idea was to support people with disabilities in helping them to access the Information Society...today we offer educational materials and training and help people with disabilities to overcome their disabilities and become engaged in various educational programmes. The ECDL Barrierefrei project helps people with disabilities to gain better job opportunities." Jan Muehlfeit, Chairman, Microsoft Europe, speaking as stakeholder of the Barrierefrei project. Click here to read the Barrierefrei case study.
---
"The DOC was looking to bring professionally recognised industry standards into inmate education." - Richard Lepley, Curriculum Coordinator for the Pennsylvania Department of Correction (DOC). "[ICDL] puts candidates into a learning mode and encourages them to keep a clean sheet while incarcerated".
The Pennsylvania DOC processes more than 1,000 candidates each year through the ICDL programme. Click here to read the case study.
---
'ECDL for Young Cancer Patients' is a project that provides ECDL training and certification for young people with cancer in Austria. The project's aim is to benefit the recovery process by providing new experiences, and a sense of achievement outside everyday life with the disease.
Since its beginning in St. Anna Kinderspital in Vienna in 2002, the programme has now been made available across all Austrian provinces. Click here to read the case study.
---
Ms. Lana Muasher is the first blind ICDL candidate in Jordan, who was awarded with Dr. Amr Azzouz's Award for her article about how ICDL changed her life. Click here to read the poem 'A Step Worth Taking' by Lana Muasher, Jordan.
---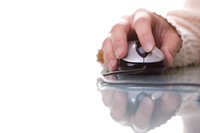 "It had certainly been one of the best decisions of my life to get the ECDL certificates!"
By the time I was ready to take my first exam I noticed that computer knowledge was actually useful everywhere: at home, in school/college and in the office. When I had finished my ECDL certificate I asked my trainer about ECDL Advanced. Equipped with a self-study CD and some training lessons I mastered also the four ECDL Advanced tests. I think that the chance to study for the ECDL certificates diverts patients from their illnesses and at the same time it gives them a sound basis for their future careers. I applied for an internship at an IT company during the summer break of the college which I have been able to go to again. The managers of the company were impressed with my MS Access and Excel skills and hired me immediately. During my internship I could use all the knowledge of my ECDL training. It had certainly been one of the best decisions of my life to get the ECDL certificates! "
Stefan Bogdanovic, Austria who completed the ECDL and ECDL Advanced programme in association with Vienna's Kinder-Krebs-Hilfe (kid's cancer aid).
---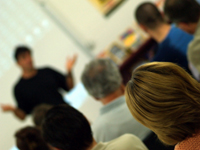 "The ICDL course changed my life"
"The ICDL course helped me to start believing in myself, because now I know that nothing is impossible. The ICDL course changed my life. I already found myself a job which I start as soon as I leave this prison." Latisha, Pollsmoor Prison, South Africa
"I've learned a lot through this ICDL course. I cannot believe all the knowledge that I've gained throughout the training. If I think back on how I didn't know anything, I didn't even know how to turn on the computer, but today I can proudly say that I know what I'm doing when sitting in front of the computer."
Chrishanda, Pollsmoor Prison, South Africa
---
"Before the course I used to waste a lot of time dealing with financial matters in banks (to make payments to the suppliers, I used to complete the forms by hand and to spend a lot of time queuing, etc.). I also used to complete various declarations by hand and, inevitably, I made mistakes; therefore, I had to go to the tax office for several times. I contacted my clients and suppliers on the telephone or I had to travel to other towns for meetings. When I found out about the e-Citizen course for rural citizens organised in Piliuona library funded by European structural funds, which were free of charge for the participants, my wife and I enrolled on them. Now I can find information about milk quality indices of my cattle and I can immediately react to the changes in milk quality. As a farmer, I am happy to say that the Internet helped me to improve the performance of my direct activity." Stanislovas Steponavicius, a farmer in Lithuania