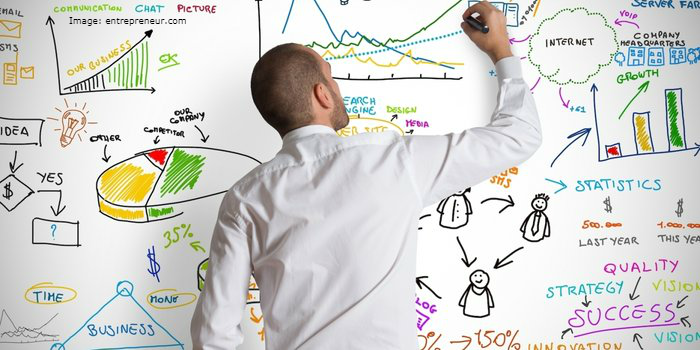 If you are failing to plan, you are planning to fail. This proverb holds true for any walk of life - personal or professional. Be it your monthly expenditure at home, or your daily work, planning ensures helps avoid confusion and last-moment surprises.

It's common knowledge that if you have a good plan for everything, you are more sorted as a person and a professional, but did you know that knowing the science behind planning is vital for your professional growth?

Here's how: We are sure you know that handling projects at work successfully makes the management of a company more confident about handing you over more projects, and more responsibilities you take, the better are your chances of getting a better paycheck and designation.

Project Planning is the key to handling professional projects more successfully. Therefore, companies are demanding this skill from freshers and experienced professionals, and naturally, getting certified in this skill enhances your chances of landing a new job or growing in your existing job.

Project Planning is a vital skill for Digital Marketers because of the very nature of their work. As you might be aware of, Digital Marketing entails ideating and executing a series of projects to find out which marketing efforts work best.

This means, as a Digital Marketer, you need to handle multiple pilot projects and long-term projects to ensure that you always balance testing out new practices with the execution of tried-and-trusted practices. This is a never-ending process because Digital Marketing is an extremely dynamic domain that always witnesses something new.

While Marketers usually think that having a certificate in Digital Marketing is enough, the truth is, having a Project Planning certificate gives you a much-needed edge in a market in which every other aspiring professional is getting a certificate in Digital Marketing.

Now, the question is, how do you go about choosing a Project Planning certificate? Don't choose a Project Planning Certificate without asking yourself these vital questions:
Is the Certificate Internationally Recognised?
It's important that your Project Planning certificate should be internationally recognized due to two reasons; it gives you immediate recognition during interviews for openings in a large number of companies, and it offers the flexibility to apply for a Digital Marketing role in various countries.

While people usually think that that international Project Planning certificates are costly and difficult to obtain, it's actually not so. You don't even have to travel to a foreign location to gain the necessary training and obtain your dream certificate.

For example, ICDL Arabia offers an internationally recognised certificate. ICDL Arabia is the governing body and certification authority for the ICDL certificate program on ICT skills in Egypt, GCC States and Iraq. ICDL Arabia has been spearheading initiatives to place IT security and cyber-safety as a top priority across the region.

It has been supporting the wide-scale implementation of awareness programs, including skills validation through training and certification programs centring on IT security, cyber-safety and the effective, safe, responsible and mindful use of social media.
Do Government Organisations Recognise the Certificate?
While any certifying institution might claim it is the best in the market, not all of them are credible. The ones that are recommended by the government come with a background you can trust.

Opting for a government-recognised certificate opens doors to opportunities in government organisations, which not only pay well but also promise better job-stability.

ICDL's certification programs are mandated in many countries in this region, and thousands of government employees have been certified so far.

This is a unique edge you must consider in your search for the best Project Planning certificate program.
Do Employers Trust the Evaluation Process of Certified Candidates?
Employers will any day prefer a certificate issued through a test conducted in a physical test centre, compared to the ones conducted online.

Therefore ICDL ensures that all candidates are tested in accredited centres located in numerous cities across eight countries - Bahrain, Egypt, Iraq, Kuwait, Oman, Qatar, Saudi Arabia, and United Arab Emirates.

Therefore, ICDL's certification is considered as one of the best in the industry, trusted by many as the best Project Planning Certificate program.
Is the Certification Test Centre Easily Accessible?
No matter where you are located in this region, you can access an ICDL accredited test centre nearby. ICDL has a wide network of 200 centres for Project Planning certificate aspirants across this region to access and get certified quickly.

Contact one of our certification centres today to get all your queries answered before you end your search for the best Project Planning certificate program!