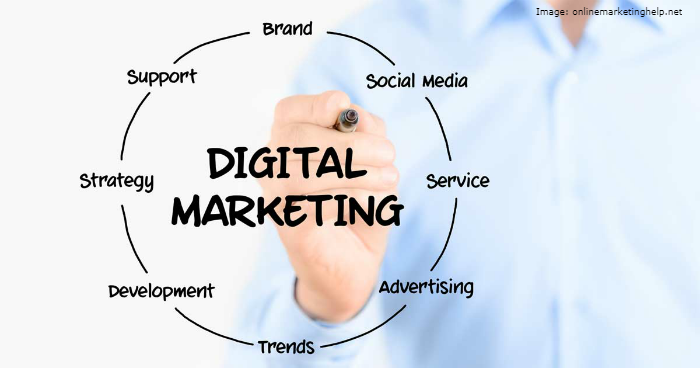 Growing as a digital marketer needs a clear plan, and you can chalk out a plan for not only your career but also every project you handle if you know which skills you need to bank on. Here are seven killer skills required to become an ace digital marketer who everyone wants to hire.
Marketing Fundamentals
The first skill required to become a great digital marketer is understanding the marketing fundamentals. This is an area which most digital marketers ignore. Understanding the marketing fundamentals means knowing what the entire consumer decision journey is. This is essentially about knowing how a consumer thinks or buys a product.
The consumer usually goes through these stages while buying a product:
Awareness
Consideration
Purchase
Let's say you have to buy a car. The first step required to buy a car is being aware of various vehicle brands. The second step would be evaluating a set of brands and choosing one of those to finally come to a decision. The last step would be taking the action to buy the car.
Across each of these stages, the consumer goes through many thought processes in her head. It's important for a marketer to understand the consumer's behaviour at each of these stages, which we like to call the funnel.
Awareness = Top of the funnel
Consideration = Mid of the funnel
Purchase = Bottom of the funnel
Advertising Channels
The second skill you need is how to ace advertising channels – paid and organic. Paid channels are trickier because they involve larger budgets. There are multiple paid advertising channels across the funnel – Facebook, Google, Remarketing, email, display etc. You might have heard about a few of these.
It is important to know each of these channels and understand where they come to play in each stage of the channel. For example, one needs to understand how Facebook advertising runs, and conduct manual campaigns on this social media site, one also needs to know how a user searches for a particular product on Google, and how you can advertise on the search engine using Adwords.
For users who have already visited your website, you need to understand the remarketing channel. You might have noticed that after you search for a product on a particular website, you see that product's ad almost everywhere online! This happens through remarketing. You need to understand this channel as well to keep reminding the customer about your product during this vital phase when she is actively looking for something online.
There are a whole lot of paid marketing channels that you need to master to ensure that you utilize your budget in the most efficient manner.
Organic Channels
This is probably the channel that will make your marketing head most happy! The most prominent organic channels are Search Engine Optimisation (SEO), Content Marketing, Social Media, and Online Public Relations.
It's essential that you master these channels to get free traffic to your website. It's also important that you get a clear understanding of how SEO works, how content and social media provide unmatched consumer engagement, and how to build and leverage relationships with online influencers.
Channel Strategy
This skill basically refers to the overall strategy you will depend on, while utilizing various marketing channels. For example, let's consider you are the auction manager for football players. Your job is to understand which player will get the best results for a team.
Consider you have a player who is a top Midfielder, and she charges a high fee, but at the same time she always plays a significant role in hitting goals for her team. On the other hand you have a Forward who is expensive too, but delivers great results. You need to balance these, so that you have a hold on cost while delivering great results for a football team.
Similarly, as a digital marketer, you need to know which channels are expensive but at the same time will get you more results. While there must be some channels that are not so expensive, but give you decent results, there might be other channels that are expensive and don't get you enough return on investment.
You need to understand these pillars well to chalk out a clear digital marketing strategy. And if you want to move from being a digital marketer to a digital head, this is one of the most important skills required.
Communication
This can be called the intangible factor in digital marketing, which helps you get tangible results. You need to be a master communicator to become an ace digital marketer. Let's take an example here of Adidas. Their hoarding says, Impossible is Nothing, which is their slogan.
What do you see when Adidas advertises on the internet? They advertise their content, they talk about fitness, and they tell brand stories about running. And in their stores, maybe you can get an attractive discount on a great pair of shoes.
Do you see the story they are trying to build here? If you look at it closely, their hoardings address customers at an awareness level, who first connect with brand Adidas through their slogan.
In the mid of the funnel, they engage customers who are interested in the concept of fitness or brand Adidas, and at the bottom of the funnel, they have quality and pricing as deal closers.
This is how you should outline your communications as a digital marketer. Different communications at different layers of the funnel.
Data-driven Marketing
Data is one of the most important tools in your journey to becoming an effective digital marketer. First, you need to know various sources of data.
You can get precious marketing insights from various sources of data such as Google Analytics, Customer Relationship Management tool, sales personnel's insights, and many other places.
To not be buried under data, you need to be clear about what's the key objective of your data analysis, and which source offers the data you need most.
Technical Skills
This is an area that could be demanding for most digital marketers. You need to be dependent on resources such as engineers, designers etc. For example if you are making a webpage, you will have to go to your designer to visualize the design of the page, to the front-end developer to make the HTML of your page, and to an engineer to build the back-end for the page.
Dependence on various resources takes a lot of time to deliver a project. Yes, one needs to depend on experts for advanced requirements, but for basic jobs, you can always be self-dependent by having a basic knowledge of CSS, HTML, Wordpress and SQL etc. This will not only help you deliver projects faster, but will make your digital marketing profile shine.