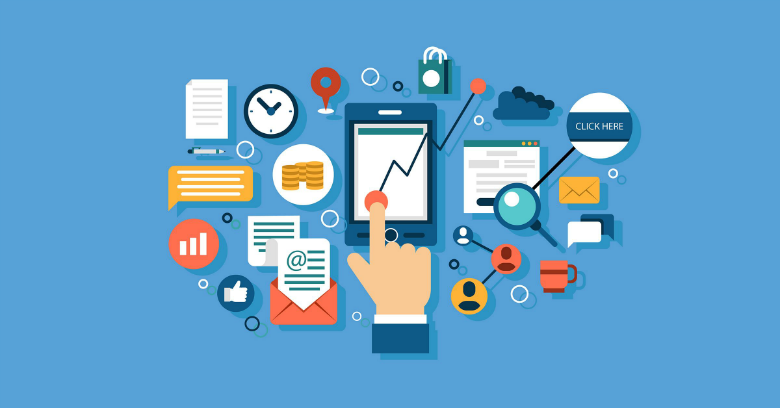 If you are serious about landing your dream job in a highly competitive Digital Marketing field, it's important that you take these two critical steps first: Get an internationally-recognized certificate and hone your skills well.
Choosing the best Digital Marketing certificate program can be tough when everyone claims to be the best in the market!
When you invest your time and money in a certification program, you must find out what's the track record of the institution offering the certificate. Here's a quick checklist you should follow while choosing the best Digital Marketing certificate program.
1.Is the Certificate Internationally Recognised?
It's important that your Digital Marketing certificate should be internationally recognized due to two reasons; it gives you immediate recognition during interviews for openings in a large number of companies, and it offers the flexibility to apply for a Digital Marketing role in various countries.
While most Digital Marketing aspirants think that international certifications are costly and difficult to obtain, it's actually not so. You don't even have to travel to a foreign location to gain the necessary training and obtain your dream certificate.
ICDL Arabia offers an internationally recognised certificate. ICDL Arabia is the governing body and certification authority for the ICDL certificate program on ICT skills in Egypt, GCC States and Iraq. ICDL Arabia has been spearheading initiatives to place IT security and cyber-safety as a top priority across the region. It has been supporting the wide-scale implementation of awareness programs, including skills validation through training and certification programs centring on IT security, cyber-safety and the effective, safe, responsible and mindful use of social media.
2.Do Government Organisations Recognise the Certificate?
While any certifying institution might claim it is the best in the market, not all of them are credible. The ones that are recommended by the government come with a background you can trust.
Opting for a government-recognised certificate opens doors openings in government organisations, which not only pay well but also promise better job-stability.
ICDL's certification programs are mandated in many countries in this region, and thousands of government employees have been certified so far.
This is a unique edge you must consider in your search for the best Digital Marketing certificate program.
3.Do Employers Trust the Evaluation Process of Certified Candidates?
Employers will any day prefer a certificate issued through a test conducted in a physical test centre, compared to the ones conducted online.
Therefore ICDL ensures that all candidates are tested in accredited centres located in numerous cities across eight countries - Bahrain, Egypt, Iraq, Kuwait, Oman, Qatar, Saudi Arabia, and United Arab Emirates.
Therefore ICDL's certification is considered as one of the best in the industry, trusted by employers as the best Digital Marketing Certificate program.
4.Is the Certification Test Centre Easily Accessible?
No matter where you are located in this region, you can access an ICDL accredited test centre nearby. ICDL has our a wide network of 200 centres for Digital Marketing aspirants across this region to access, and get certified quickly.
Contact one of our certification centres today to get all your queries answered before you end your search for the best Digital Marketing certificate program!